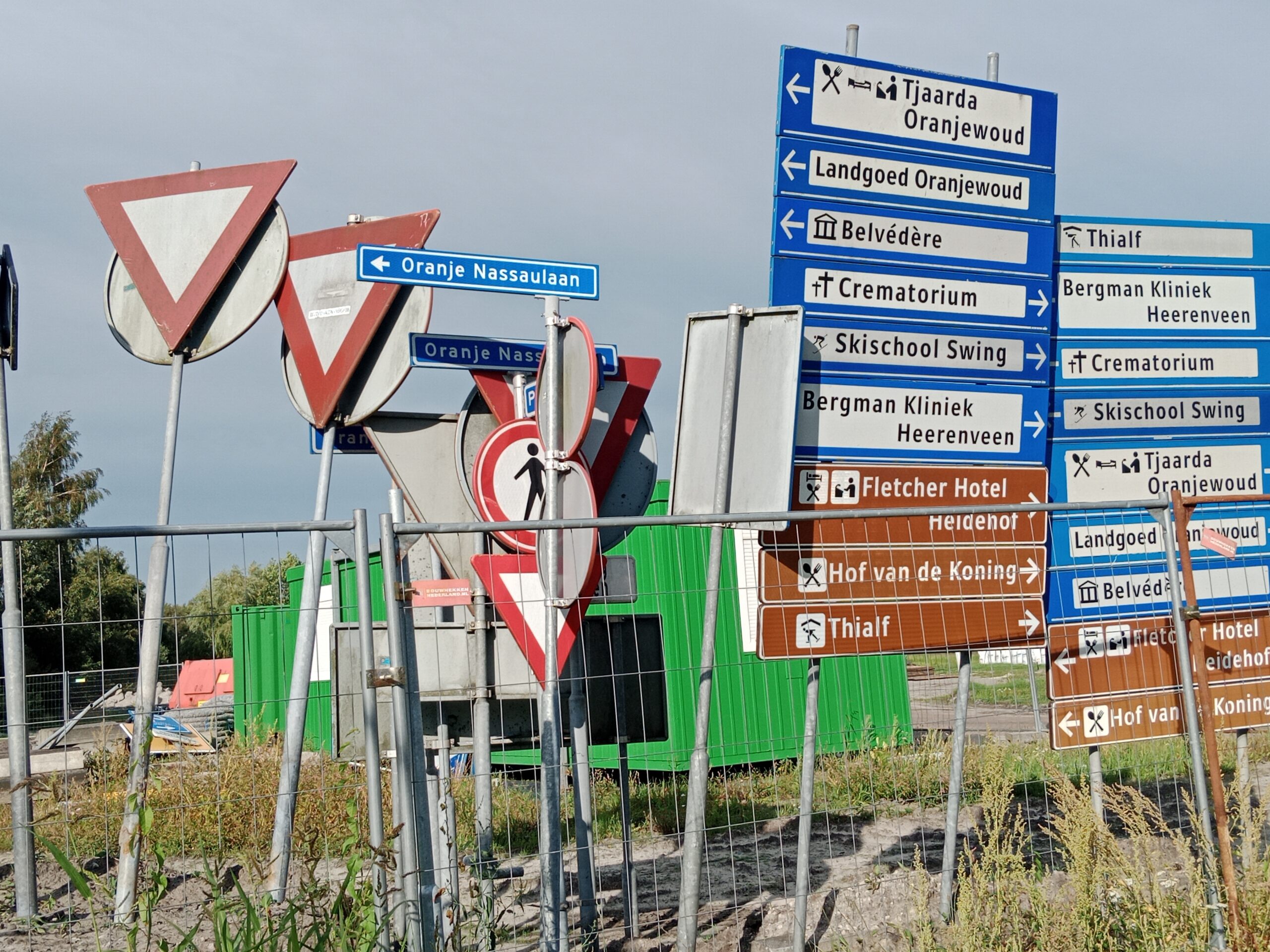 Oktober 2023
The state of the Netherlands
Guide me.
"Teach young children to live well Then they will also live a good life later"
Fallen from my faith.
It's true, I have fallen from my faith. I consider myself to be positive by nature, open and friendly to everyone. After four months back I changed that. I used to look at oncoming traffic on my bike and say hello in a friendly manner, but now I look away. The reason is that hardly anyone says anything back anymore. How different it was at the beginning of Covid. Then everyone said goodbye to each other, until it finally came to an end, it then gradually became the state we are in now.
"With pain in my heart I had to keep playing football."
I am a product of a divorce along with my younger brother and sister. My mother ran away from my father. They had both previously been married in the Dutch East Indies. I was born in Almelo in 1956, so I am a Tukker. My first club was GFC in Goor (Ov.). We were assigned a house in Heerenveen and I became a member of the football club. The Thialf artificial ice rink was built in my youth, now one of the fastest rink in the world. I skated there and played hockey. I met my wife Barbara and had our first date on the ice! At the age of thirteen I was at a crossroads, a decision was made for me from above, or so I believe. I left my ice hockey skates in the locker room at Thialf after the winter and of course they were gone at the start of the new season. My mother couldn't pay $100 again. With pain in my heart I had to keep playing football. By the way, my heart still beats hard for a good ice hockey match. I still have one memory of it today: my incisors were broken by a stick. It had to be that way. But how grateful I am now for the hundreds of acquaintances and friends I have had through playing football! In December we hope to move into a rental house in the sports city of Heerenveen. It feels like "coming home."
"A people without good leaders is defeated, but a people with many counselors is saved."
It strikes me that there are no leaders anymore and where are the role models in our country? I understand that there are also few good counselors. When I talk to others about this, they can't call me anyone. People observe a lot, but they have no idea of ​​the bigger picture, of which we are only a very small part. Have our dikes become too high and can we no longer see over them?
The elections are on November 22. We see that parties are sharpening their knives, new "sufferers" are emerging, all the previous ones have left with a silent, but certainly full, financial drum and are starting a new well-paid job. But now everything is really going to be fine: new promises and new parties. Count your winnings! There is a time for everything…
"Man was made righteous by God, but he always chooses the wrong paths."
Over the past few months, I have come to a conclusion: we have lost our way in the Netherlands! I see that people take many paths and that everyone is seeking their own truth, but are lost. There are many paths, but what is the path? I see and read a lot about: eco/ego, standing up for yourself, being the boss in your own gut, going crazy at festivals: Mystery Madness, Loveland, Best Kept Secret, Mystic Garden. In my roaring twenties it was called flower power: "Make love no war", Woodstock, Ban the Bomb, what is left of this, has the world improved yet? And we have now arrived at a time of "save the earth", eco living, millennium goals. Will there comes a world ruler who will ensure that everyone will prosper and tackle all problems, or will the world remain sidelined? There is nothing new under the sun. Every person suffers the same fate. Sometimes a path seems good to someone, but its end leads to death. What is the meaning of life? There is an answer: "Seek and you will find!" I am grateful that I found that path forty years ago.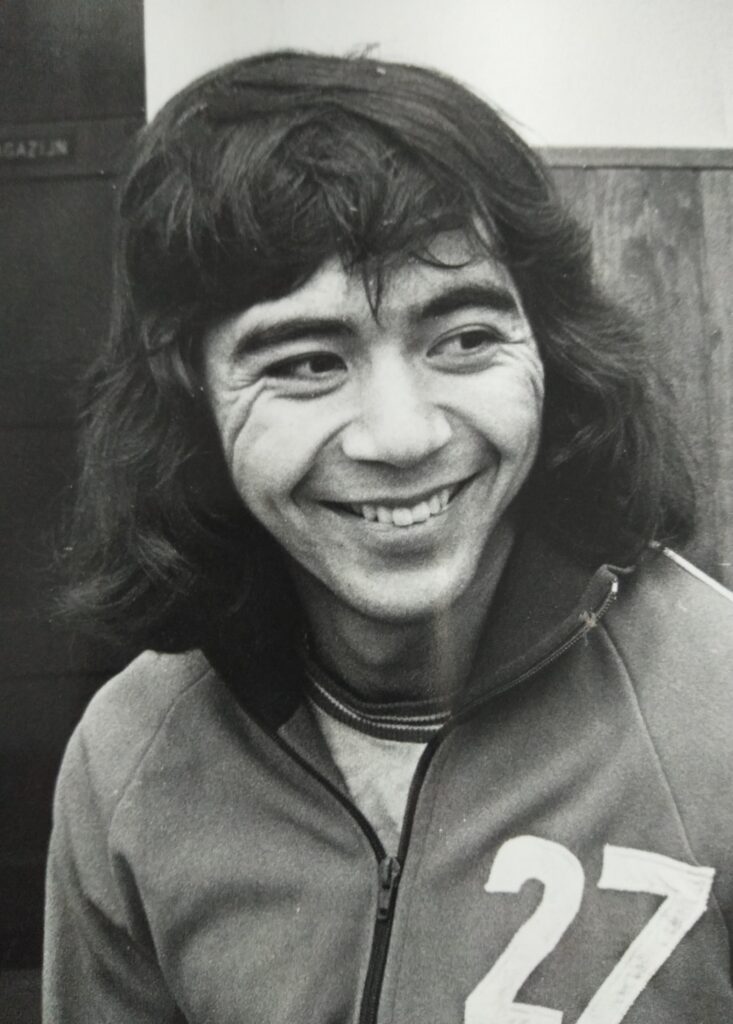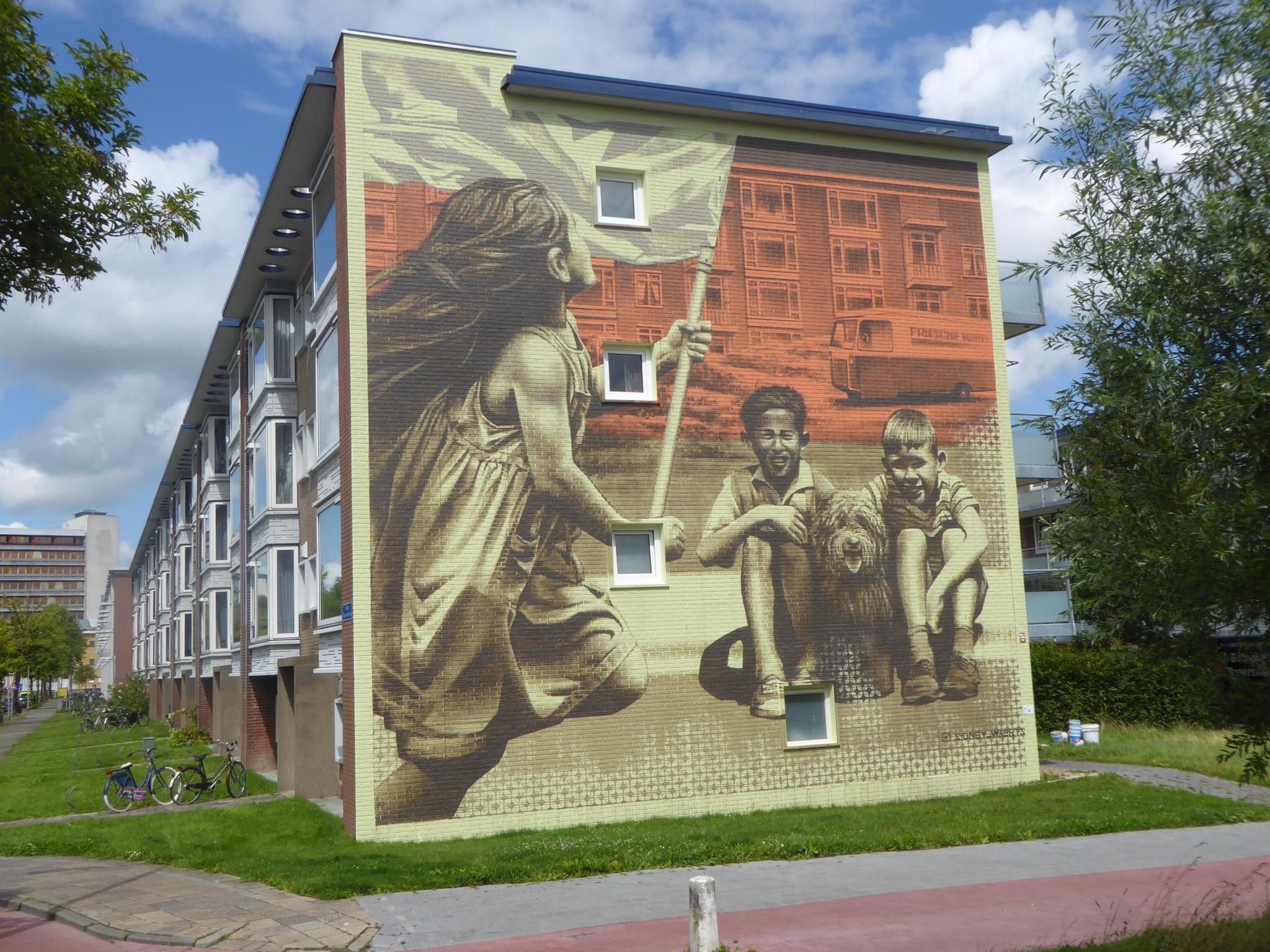 September 2023
Stupidity and wisdom.
"Foolish words can hurt people a lot, but wise words can make people better."
The concept of 'wisdom' is often associated with life wisdom: knowledge that we acquire based on life experience. However, the Hebrew word for wisdom, 'chockma', means much more. After all, it is not just about knowledge, but about the good life in all its aspects. A wise person is someone who has good intentions for himself and others, can listen well, evaluate and give advice, does not react impulsively, but with a good balance between reason and feeling.
Stupidity and wisdom.
In mid-August it was finally cycling weather again. On my second bike ride, two teenage girls rode towards me, and when the one in front passed me she shouted, "Nigger!" IIn my life I have never been yelled at because of my skin color. How does such a girl come to say this, would she have said it if she were alone? I think this is an example of "stupidity".
Wisdom can be found on the street, I learned. We drive on the right here, in Indonesia they drive on the left. There must be rules, but when everyone goes their own way, accidents happen. I don't hear good reports about people you expect to set a good example. Sporadically I still see role models in our beautiful country. There were good examples in my youth: politics, television, an agent, the master, etc. On radio 1 I heard an interview with someone from the medical field, I think a doctor. "He cites the culture of greed in the medical world. He states that earning IN healthcare is not a problem at all, but earning FROM healthcare is! And the latter happens. Thirty percent of operations are not necessary. Doctors and specialists grab what is available. but there is a lot of money to be made, with the result that care has become unaffordable. The solution is simple: make doctors and specialists civil servants, just as happened in Denmark." It's politics again, let's make everything complicated first?
I am a Tukker, born in Almelo and left there young due to a divorce. Coming back sixty years later was special. My mother used to cycle with us to the Ootmarsumsestraat on Sundays and I cycled there. Cycling for four days and letting my thoughts go for 350 km. For the first time with "Friends on the bike", €25 a bed, shower and breakfast, where else can you find that in the Netherlands, with cycling friends!
In the villages you can see the same things as in the cities: the shawarma farmer, the Blokker, the Hema, a supermarket. What a relief Ootmarsum was. With my Hema gift voucher, I'm Dutch after all, no lunch there, because there is no Hema there. Nice cafes with that wonderfully recognizable Twente dialect. And a city that is almost one museum, really surprisingly beautiful. On my way back I "coincidentally" booked with my new friend Herman in New Amsterdam. But "Old" Amsterdam has also settled there, have you ever heard of camping "Buitenland"? Unique and quirky, the site says. My friend told me that Floortje Dessing – do you know her? – with friends who own it. It reminded me of a contemporary form of "flower power" young people with small children – the older kids probably preferred to stay at home – With modern "alternative" colored hair and a hippie fashion. With activities such as: sweat lodge ceremonies, yoga classes, massages, meditations. Are these the parents who have so many Babboe cargo bikes in the school yard, whether electric or not? There was indeed good food and yes the pizza tasted delicious, the 45 minute waiting time turned out to be 15 minutes, because my "puck" beeped unexpectedly quickly. An Indonesian meal was for sale, made by a real Indonesian. Unfortunately, no "goat's wool" prices with the ½ liter wheat beer. Is €6 for a large draft beer foreign?
Today I came across a little girl on the bike with her dog, she waved smiling at the "negro".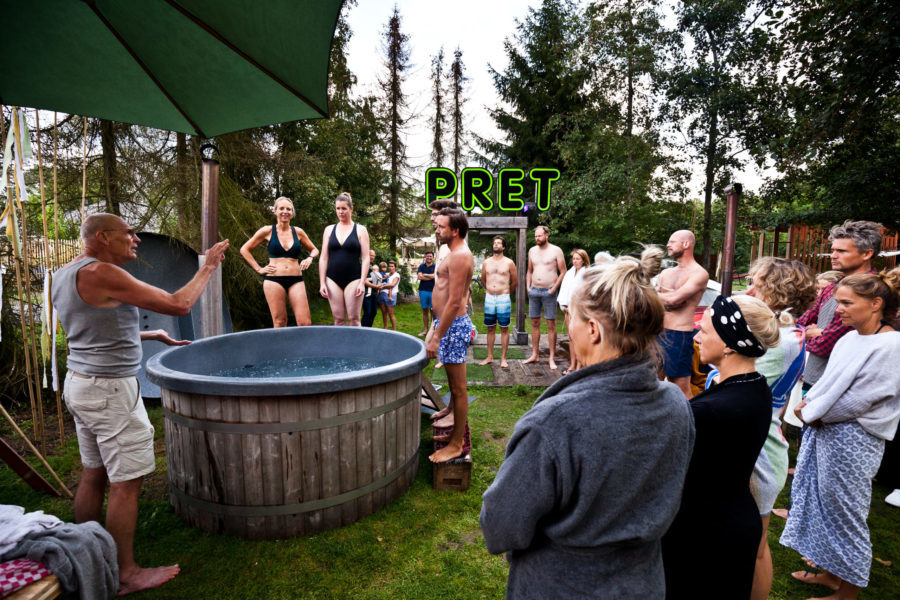 August 2023
"People who just say something are quick to do stupid things, but people who think first are wise."
A lot of people ask me how I'm doing and if I've been able to adapt yet. After 15 years in a Muslim country with 280 million people, I look at the Netherlands differently. (Only our province, one of the 33, already has 2x as many inhabitants as the Netherlands!).
It was wonderful to cycle 350 km through the Netherlands and let your thoughts go about the future. What can I do with the years left to me? I slept with friends and we talked about politics, care, faith, youth, a lot has changed in 15 years. Many minority groups such as LGBTI, the slavery past get a broad platform and it seems that everyone thinks the same way. Every newspaper has a columnist, every program has an analyst, who has to fill the newspaper and the talk show every day. Why so much one-sided information? Why? Let the columnist and analyst do their thing!
As a Dutchman with Indonesian parents, I do wonder why the Indonesian people, with a population of two million, do not express themselves about 350 years of slavery.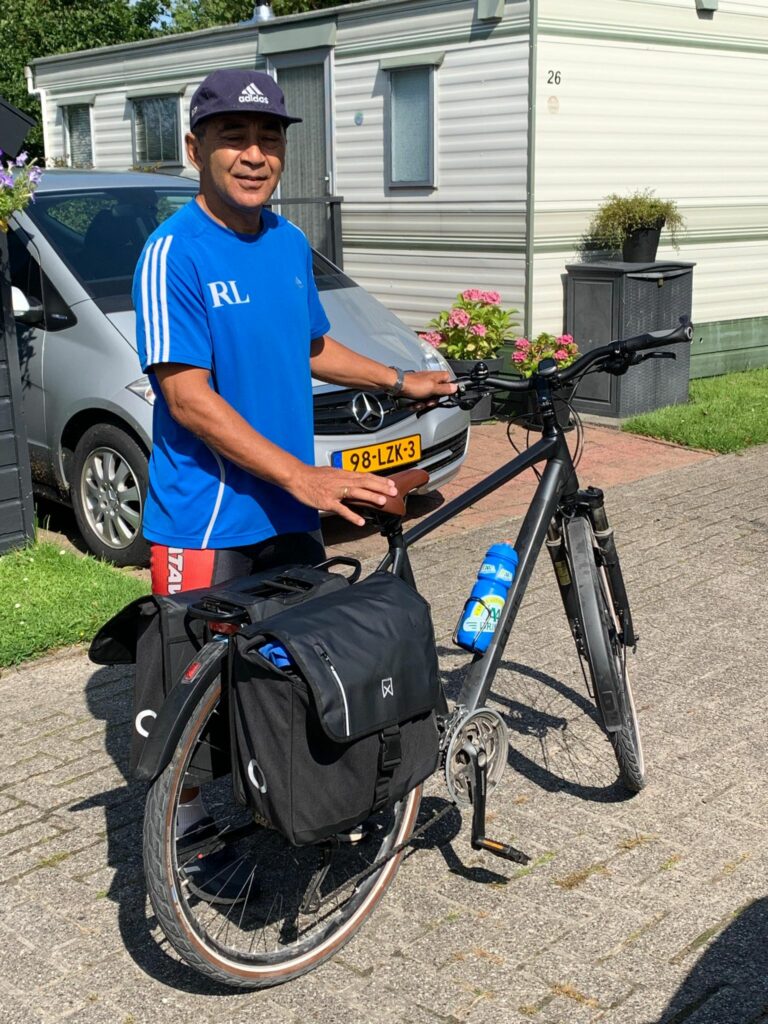 Let Lang be Lang.
What does it mean when I read the above heading in VI? Don't say anything about it, let him have his way, right? Noa Lang (24) is a Dutch football player, he speaks something Dutch, goes his own way, provokes the audience and also scored the only goal at the Johan Cruyff scale. Almost the entire game he was called a "cancer jew" by the Feyenoord public (No words, but deeds). Will those same supporters also throw hugs for Kika in the course of the season, or with something else? Oh well, let them go ahead. Great examples for our youth, right?
My highlights: contact with our children and take a good look at what our grandchildren look like, being grandfathers to them, celebrating their birthdays on the day they were actually born, seeing how they get their swimming diploma. It has all become so different for us. How well everything is organized here. A supermarket where everything is really for sale. Gas pumps, which are 3x as expensive, but never "sold out". The traffic, the cycle paths with the numbers are great, but together with my GPS I had to look closely a few times, because what are LF cycle paths? But don't many things in the Netherlands go too far, such as regulations and (social) media?
A few things I've run into. How do I proceed now, and what can my contribution still be in the Netherlands? Luckily the weather is getting better and hopefully I can go on another tour. Let me cycle!
July 2023
"Seventy years are our years or eighties if we are strong. We end our years like a sigh."
Do they have the expression in Africa: "You have the clock, we have the time!" For example, rubber time is a saying in Indonesia. "I'll come tomorrow" can mean the next day, but also next week. People are not so concerned about that. No one looks surprised when you are late for an appointment, that may be a few minutes, but it can also be hours. In the more hectic west we want to know exactly when you are coming and preferably also when you are going again, a minute too late is not done and causes stress for everyone.
After the "Friends of Awas Kaki evening" we received many compliments. Coach Foppe's story fitted in perfectly with the Indonesian football culture and all the events of the past year. Foppe turned eighty this year. When he retired as a trainer his wife said now is her time! Every morning he gets up an hour earlier than Geke, his wife, reads the newspaper and prepares breakfast. I now adopt things that I learn from Foppe. "Do what you like after your retirement", is advice that I certainly take to heart.
The first two weeks back in June were intense. Within a week I learned that my physical education teacher at the Pedagogical Academy had passed away at the age of 75. Last year I had a nice conversation with Jaap Ydema. A former director of one of the primary schools where I did an internship had also just passed away. Thank you Ger de Beer for letting me know you, Ger has turned 80 years old. In the same week, a mother, brother and uncle of one of our players died in a tragic car accident in Indonesia. Muslims are buried within 24 hours. The ten-year-old player was still in hospital at the time and had a minor injury above an eyebrow.
Several teachers and trainers have shaped me into the person and trainer I am today. In September, at the age of 66, I will start as a football development project assistant at the KNVB academy. After two evenings of further training, I can also give courses again. In the new season I will also guide youth trainers at my old association VV Heerenveen. The circle is then complete, because there is time for everything!
"Man's days are like the grass, he is like a flower that blooms in the field and disappears as soon as the wind scorches him, the place where he stood knows him no more."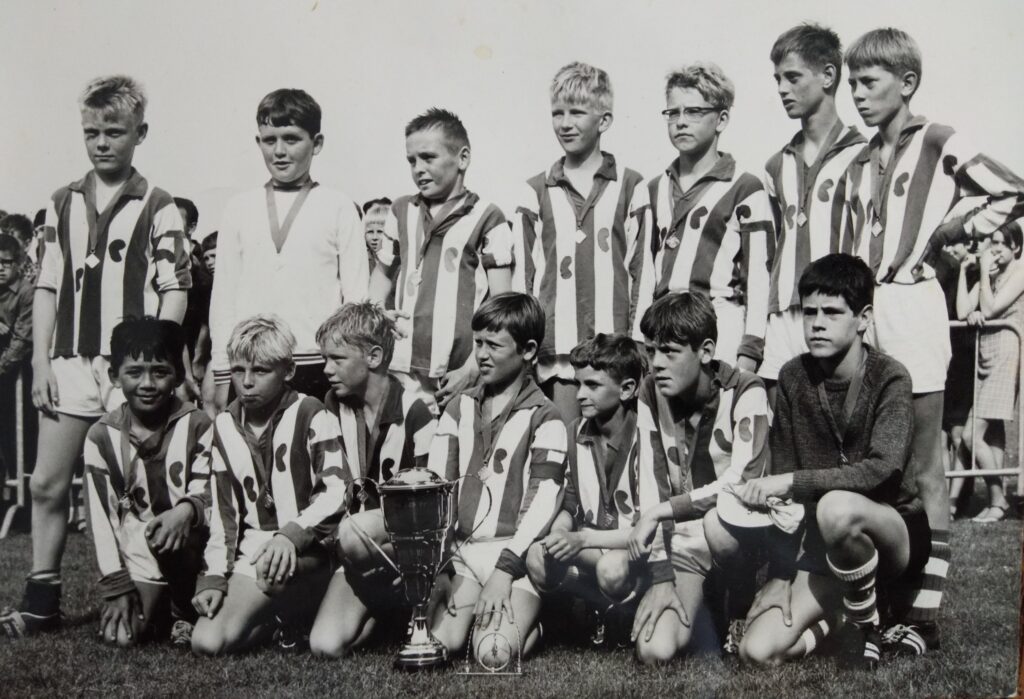 June 2023
"For everything that happens there is an hour, a time for everything under heaven."
We arrived safely in the Netherlands. Our household goods are still rocking somewhere at sea. The last days were mainly filled with many dinners to say goodbye. As a result, we only realized what an impact these fifteen years have had on thousands.
My role is changing more to that of a catalyst. First of all, continuing to be mentors to our two managers, but also as a motivator for the foundation. Establishing relationships with others and encouraging people to sponsor, for example. The "Friends of Awas Kaki evening" has been set up for this purpose. Friends are updated on the latest news here. This year on Thursday 8 June. We want to settle in Heerenveen and are looking for a house there. Barbara wants to work for a few days and I'm going to do something to further develop youth football. We will try to rebuild the contacts that we have not been able to maintain after all these years. This will be a process where we are aware that not only we, but also others have changed.
"Coach Ronald taught me not to throw everything on football, but also to study well. I now also apply that discipline in life. Because of my studies I can't become a trainer, because then you have to be on the field every day. That's why I became a referee, which pays well and takes less time. It is my dream to become a university doctoral student and I will be. Thank you coach Ronald for everything you taught me."-Fahri-
Great to get this from a former player!